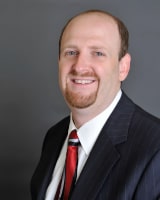 Dr. Shalev came to the Las Vegas community in 2004 with extensive training in all aspects of foot care. Dr. Shalev graduated from Des Moines University College of Podiatric Medicine and Surgery in 2000.
Dr. Shalev began his residency training in June of 2000 at an innercity hospital in Brooklyn, New York. Working in Brooklyn was very exciting from a doctor's point of view. Dr. Shalev received experience and training in the normal day to day foot and ankle problems, as well as, gunshot wounds! As a resident for three years working 6090 hours per week he was able to gain a vast amount of knowledge and experience.
After 3 years in Brooklyn doing residency in Podiatric Medicine and Surgery, he received the only fellowship in the country specializing in in PODIATRIC WOUND CARE. The diabetic population is growing, and it isespecially important to Dr. Shalev to help them keep their feet in healthy conditions. Dr. Shalev has dedicated his time in focusing on wound care and geriatric care.
However, even though he has specialized in wound and geriatric care, Dr. Shalev is highly qualified in all aspects of foot and ankle medicine. He takes the time to make sure each patient is at ease and treated respectfully with all their foot questions answered.